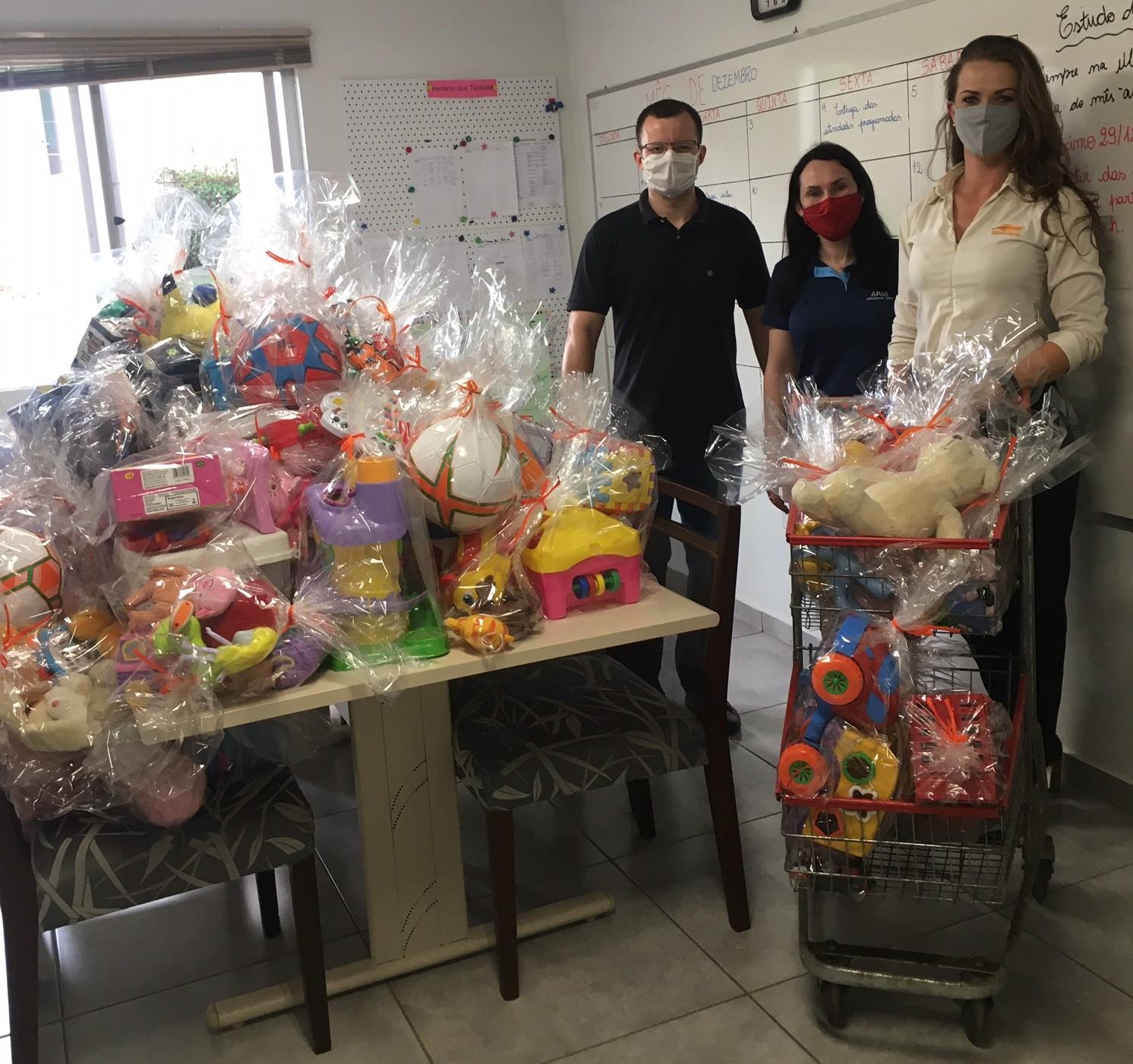 </div > The year comes to an end, and with it, Tabacos Marasca carried out its CHRISTMAS SOLIDARITY campaign, with the collaboration of company employees, in the collection of toys.The delivery took place on the morning of December 17, when more than 100 toys were transferred to APAE Venâncio Aires, which will distribute it to its students aged 0 to 12 years.
On the occasion of the delivery, the representatives of the CIPA of Tabacos Marasca were received by the pedagogical director of APAE, Grazieli Cristina Winkelmann, who thoughtfully presented the beautiful work carried out by the institution.
It is very gratifying to know that with this action many children will have a happier Christmas.